J G Plumbing and Sewer Inc.
Looking for a professional plumber in La Verne, California?  J G Plumbing and Sewer Inc. offers affordable top-quality plumbing and sewer services for La Verne, San Dimas, Claremont, Glendora, Covina, Montclair, Pomona and surrounding San Gabriel Valley communities. Find out more…
24 Hour Emergency Service Available
If you are in need of 24 hour emergency plumbing repairs or service, call 909-232-7035 now (closed Sundays). We're here to help you. Call us for a free quote.
We strive to be in constant communication with our customers until the job is done. If you have any questions or special requests, do not hesitate to contact us.
Owned & operated by founder and CEO Jeff Gavin, Journeyman Plumber. CA State LIC#1036192. Call 909-232-7035 today.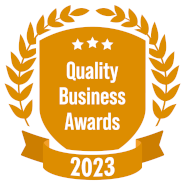 Winner For The Best
PLUMBING IN POMONA, CALIFORNIA
The Quality Business Awards recognizes businesses that achieve an average quality score of 95% or greater over the previous 12 months.
We have awarded J G Plumbing and Sewer Inc. as The Best Plumbing in Pomona, California for 2023.
From the whole team, we would like to congratulate the winner on your outstanding results. To learn more about our selection criteria, please click here.